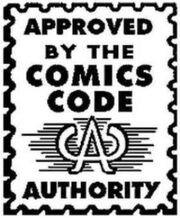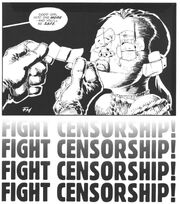 Welcome to the Comic Legal Defense Wiki
Edit
This is a wikia project for exploring the concept of legal defense for the comics medium, as well as freedom of speech in general.
For more specific information pertaining to fund-raising initiatives from national organizations such as the CBLDF and CLLDF, see Comic Defense Funds Wikia.
The Comic Legal Defense wikia is about the topic for which these funds are created. Monitoring the legal status of various themes in comic books (as well as art and literature, the two parts that compose comics) in various nations, and documenting cases that pertain to it.
Manga wikis
Edit
Latest activity
Edit